SOUTH AFRICA'S POLICE STOP CRIME AT ITS ROOT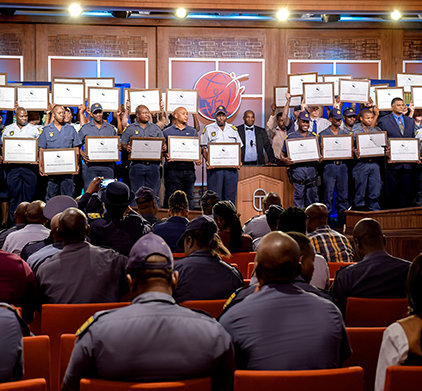 Training gives the South African Police Service a way to reduce drugs and crime in the nation by reaching youth before drugs do.
The South African Police Service (SAPS) has no small job. According to South Africa's Central Drug Authority, the country "is among the top 10 narcotics and alcohol abusers in the world, twice that of the world norm." And they start young, with the average age of drug experimentation being 12—and trending even younger.
The national SAPS wanted to change this, starting with Gauteng Province, home to the two largest cities in the nation—Pretoria, the administrative capital, and Johannesburg, the most populous city. Gauteng also ranks second among all South African provinces for drug-related crime and first for incidents of impaired driving. To create real change, SAPS knew they needed to start at the beginning, reaching youth before drugs do, thereby stopping drug-related crime on the demand side of the problem. Why arrest them when you can educate them beforehand on the actual harm drugs do?
SAPS found the perfect partner in accomplishing this with the Drug-Free World Foundation in South Africa. It started in early 2018, when a police sergeant of the Parkview Police Station in Johannesburg was introduced to the program. She set up a training program for her police. This was followed by a presentation of the program to the Community Police Forum (CPF) of the Katlehong Police Station in Gauteng. The CPF is a police group aiming to achieve more effective crime control, thereby reducing fears of crime, improving quality of life and improving police service and legitimacy. These goals are achieved by having the police and the community work closely together. Thus the training of police on Drug-Free World implementation was launched in Gauteng.
And those police got right to work, reaching out to schools and to their community. After being trained, police in Krugersdorp, for example, delivered drug education lectures to 3,000 students in a single week.
But with a population of 12 million, a more systematic approach was needed. Therefore, based on the knowledge gained from the seminars so far delivered, a Drug Education Specialist Program was established to teach the police all the skills they needed to deliver effective drug education.
With the support of Colonel Mpho Annah Mofokeng, the Human Resource Officer of the Provincial SAPS, training began in earnest. The Church of Scientology Johannesburg North served as a perfect meeting ground, and groups of 50 police officers were trained on the program.
Those police got right to work, reaching out to schools and to their community. After being trained, police in Krugersdorp, for example, delivered drug education lectures to 3,000 students in a single week.
Students included police from the K9 and Flying Squad Units and everyday officers patrolling their beats. Program graduates went right out and delivered. Among them were Constable Ramafamba from the Social Crime Prevention Unit giving a drug education lecture to 900 teens and Constable Salinda doing seminars at a Catholic Children's Home.
A total of 2,031 constables and community police were trained who then held over 60 events reaching more than 130,000 people. They delivered in every municipality across Gauteng Province.
The effects were felt throughout the region with drug-related crime dropping 16 percent in Daveyton, a township in the Ekurhuleni Metropolitan Municipality, 19 percent in Pretoria and 30 percent in the Tembisa Township.
With the pilot a screaming success, SAPS has now approved the training of 10,000 police to truly change the face of South Africa. "We must change the attitude," says Colonel Mofokeng. "People are dying from drugs, and we can change that. So we must."
---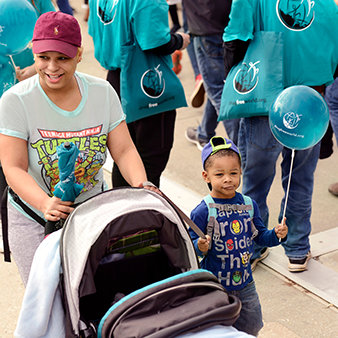 SAVE YOUNG LIVES
Support the Foundation for a Drug-Free World and help protect young lives from the destructive effects of drugs. Your contributions enable us to make our educational materials available free of charge to schools, youth organizations and other groups and individuals. Your support helps empower people with the facts they need to live healthy, drug-free lives.
---